skills & services overview
Tech List
The list below includes some non-Adobe technologies or frameworks I have used professionally in some capacity. Links will take you to more info about the item not my examples.
Software & Tools Experience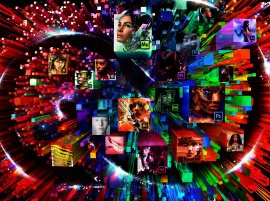 Adobe Master Collection / Creative Cloud
I have the subscription to Adobe Creative Cloud which gives me access to the entire Master Collection of Adobe software - most of which I have used in some fashion over the years. In addition to their desktop apps, I have downloaded and tested out their companion moblie apps and the occasional next generation software like
Adobe XD
.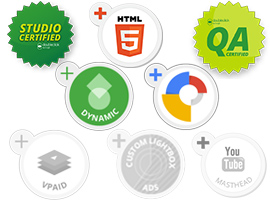 Google DoubleClick Studio & Google Web Designer
I have been building HTML5 banners with Google Web Designer and have the following certifications: Google DoubleClick HTML5 Certified, DoubleClick Rich Media Fundamentals, Dynamic Creative Badge, QA Studio Certification, Google Web Designer Certified, YouTube Masthead Certified.
View Certification Badges >>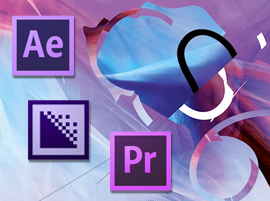 After Effects, Premiere and Media Encoder
I was called
the video guy
at my last on-site front-end developer gig because I knew my way around all the related video editing and creation tools - not just the posting of Flash and HTML5 video players to the web. Need some editing? Can do. How about transcoding? Sure thing, and let me rotoscope a light saber effect for you too!
View light saber tutorial >>